At Orbio, we take pride in giving back to the community. Learn more about our accomplishments and how we are giving back to society with our social responsibility projects.

Orbio Kids
We support children from families that are at a social risk by providing wholesome leisure and recreation. These activities help enhance learning and improve vital social skills. This project is carried out together with the initiative of Lithuanian President D. Grybauskaitė "For Safe Lithuania".
We strongly believe in the importance of learning and the need to strengthen general education for all children and are pleased to have the opportunity to support KTU gymnasium.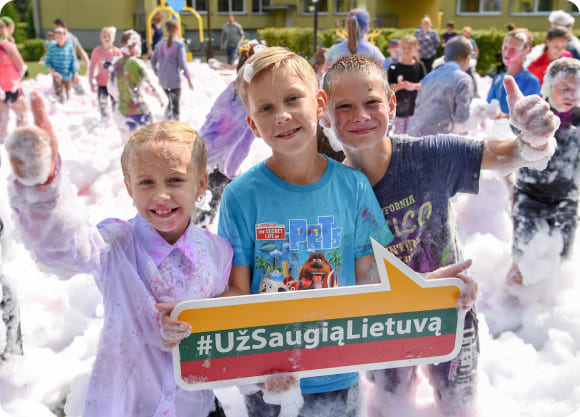 Orbio Academy
Orbio Academy is a unique project that educates those who dream of changing their career direction, adding to their knowledge base or getting acquainted with the principles of digital marketing. The Orbio Academy is here to provide a solid foundation in digital marketing, share the latest, and answer questions. Plus, we can help review many practical issues and solve specific challenges.
At Orbio Academy, we teach the most important aspects of digital marketing. Our lecturers, who are digital marketing experts, will share their knowledge and years of experience teaching the most important digital marketing principles, techniques and methods, digital advertising channels, content and strategies that make optimal use of digital marketing, not only for businesses, but also for personal purposes.